April 24, 2023 | Starting at 1:30pm PT
Join us at the Children's Creativity Museum, San Francisco



days
hours
minutes
seconds
days
hours
minutes
seconds
One Registration, Multiple Sessions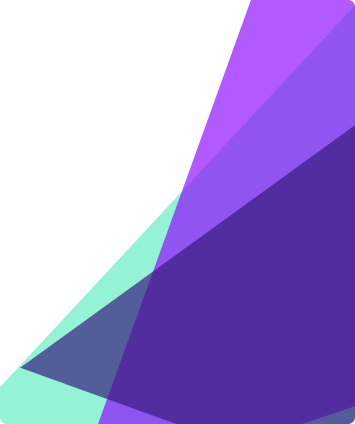 Join Armorblox on Monday, April 24, 2023 for an afternoon full of discussions with today's prominent security leaders.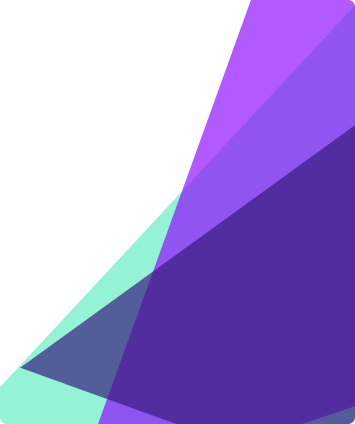 Monday, April 24, 2023 | 1:30-4:00 PM PT
Children's Creativity Museum
221 4th St
San Francisco CA 94103
Register today to get a first look at the speaker list once announced!
ChatGPT, Financial Fraud, and Supply Chain Attacks: CISO Perspectives
It has been a busy start to 2023 in the world of cybersecurity. The latest IC3 report from the FBI just got released and BEC-related losses have now crossed $10 billion. GPT 4.0 was announced earlier in March, making it a lot easier for attackers to craft targeted attacks against organizations using email as the primary threat vector. Security teams themselves are quickly ramping up on how to make their operations more automated, and security posture better using tools like GPT, LLMs, and deep learning.
Our lineup of expert speakers will share insights into the AI arms race and its implications for email security, provide a behind-the-scenes look at the biggest cyber crimes, and discuss the new supply chain risks that will shape the future of email security. In addition to thought-provoking sessions, attendees will have the opportunity to connect with peers, industry experts, and the Armorblox team. You'll gain valuable insights into how to protect your organization's email against the latest threats and learn how to leverage intelligent email protection to secure your future.
Agenda still subject to changes.
Networking | 1:30 - 2:00 PM PT
Join us for drinks before the first session begins!
Let's Chat About GPT: The AI Arms Race | 2:00 - 2:20 PM PT
As AI technology continues to advance, the competition between companies to develop the most sophisticated algorithms and intelligent systems is heating up. In the realm of language models, ChatGPT is a prime example of how AI is pushing the boundaries of what's possible in natural language processing. Jack & DJ will be discussing the implications of AI language models like ChatGPT for the cybersecurity industry, and how this technology can be leveraged to enhance email security.
VP, Security Engineering & Architecture, Albertsons
Co-Founder and CEO, Armorblox


Behind The Scenes of The Biggest Cyber Crimes: Don't be a Victim | 2:30 - 3:00 PM PT
Cybersecurity threats are on the rise, and as the digital landscape continues to evolve, so do the tactics used by cybercriminals. As such, it's crucial to stay informed about the latest trends and strategies for protecting your business from cyber threats. During the discussion, you'll learn about the most significant cyber threats facing organizations today, including the use of artificial intelligence by cyber criminals to exploit vulnerabilities in cybersecurity systems. Our panelists will share more details about these threats based on the IC3 report from the FBI, and their perspectives on how the industry is responding to them.
Panelists to be announced soon.
2023 Trends: New Cyber Supply Chain Risks | 3:15 - 4:00 PM PT
Vendor Email Compromise and Vendor Impersonation Fraud, driven by advanced social engineering techniques and now super-charged by AI-generated large language model technology, put enterprises and their supply chains at increased risk for financial fraud, data theft or loss, and malware attacks. These new types of supply chain attacks are becoming the most costly - and the most difficult to catch - because they play on human communications and trust. Learn the challenges that CISOs in highly targeted sectors are facing and how they are building effective security controls to manage all types of cyber supply chain risks, including the hundreds to thousands of vendors they do business with.
Panelists to be announced soon.
Networking Mixer | 4:00 - 4:30 PM PT
End the day with drinks and networking with cyber professionals and security leaders.

Armorblox secures enterprise communications over email and other cloud office applications with the power of Natural Language Understanding. The Armorblox platform connects over APIs and analyzes thousands of signals to understand the context of communications and protect people and data from compromise. Over 58,000 organizations use Armorblox to stop BEC and targeted phishing attacks, protect sensitive PII and PCI, and automate remediation of user-reported email threats. Armorblox was featured in the 2019 Forbes AI 50 list and was named a 2020 Gartner Cool Vendor in Cloud Office Security. Founded in 2017, Armorblox is headquartered in Sunnyvale, CA and backed by General Catalyst and Next47. For more information, visit https://www.armorblox.com/.