Measuring the ROI of Your Email Security Platform
As budgets tighten, security leaders are required to demonstrate tangible returns on every security investment.
Using anonymized Armorblox customer data, this whitepaper will cover three models that measure email security ROI through different lenses. You can use these models as templates for your incumbent email security platforms.
Download the whitepaper to learn:
Why the move to cloud-delivered email and the rise of targeted attacks have changed the face of email security

What ROI-focused questions security leaders should ask of their email security platforms

How you can measure ROI through three lenses: time savings, phishing response automation, and breach cost avoidance
No form or email address required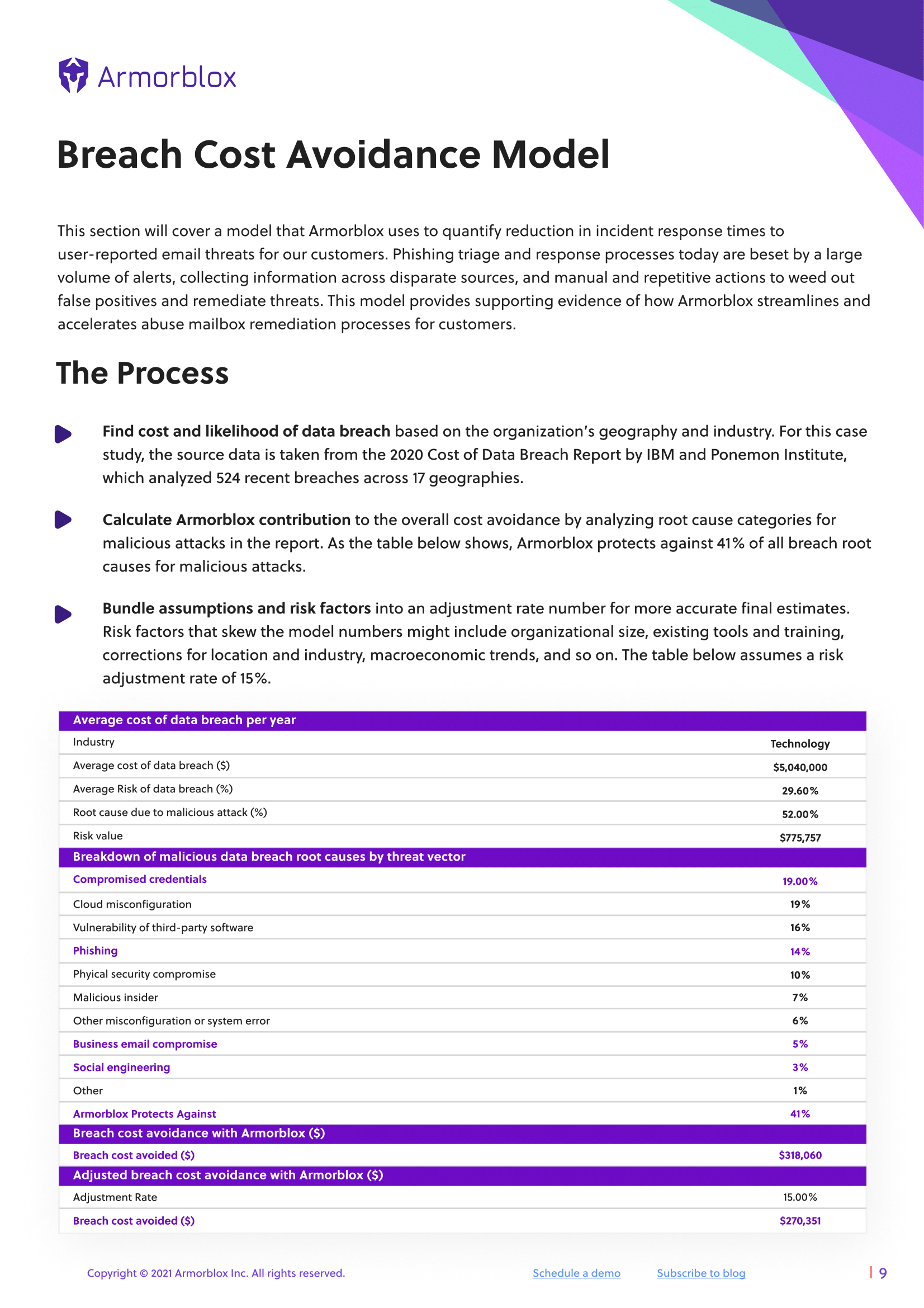 Armorblox Secures Your Human Layer
Trusted by 58,000+ organizations




Reduction in User-Reported Email Threats
Reduction in Phishing Response Times

Armorblox secures enterprise communications over email and other cloud office applications with the power of Natural Language Understanding. The Armorblox platform connects over APIs and analyzes thousands of signals to understand the context of communications and protect people and data from compromise. Over 58,000 organizations use Armorblox to stop BEC and targeted phishing attacks, protect sensitive PII and PCI, and automate remediation of user-reported email threats. Armorblox was featured in the 2019 Forbes AI 50 list and was named a 2020 Gartner Cool Vendor in Cloud Office Security. Founded in 2017, Armorblox is headquartered in Sunnyvale, CA and backed by General Catalyst and Next47.